For most of us summer vacations translate to memories of adventure trips and long hours of playing games with friends and cousins.
It's time of the Year again when kids want to enjoy and Parents don't want to waste even a single day in anything other than studies.
But if you ask your parents, they will tell you how they also spent their summer vacations learning how to type or shorthand, because they were told that some of these skills would help them later in their career.
While typing and shorthand may have lost its charm, these days, you will find that youngsters look forward to summer vacations to pursue their long pending passion — like learning how to play the guitar or brushing up basic culinary skills for that matter.
Times have changed, but the purpose remains the same — making the most of what you can in the summer break.
And why not? Time spent in summer workshops are investments with long term benefits.

[su_quote]We at iTutorGurgaon bring you Summer Courses in Gurgaon. These are specially selected and designed to help your child not only enhance his/her learning but develop his/her personality at the same time. We all know how important it is these days to have an edge over the other – this is exactly what we at iTutorGurgaon aim for.[/su_quote]
---
Here are courses you can pursue during vacations without missing out on the fun and action.
---
[su_accordion]
[su_spoiler title="Spoken English – All Ages – 4 Weeks Program" style="fancy" icon="arrow"]
[su_row][su_column size="1/2″ center="no" class=""]
– Suitable for ALL Age Groups –
[/su_column] [su_column size="1/2″ center="no" class=""]
Inclusions :-[su_list icon="icon: hand-o-right"]
Available for Home Tuition & Group Sessions
Communication Skills
Word Stress
Voice Intonation
Art of Speaking.
How to Speak fluently
Lot of talking and talking
Consultation & Boosting sessions
Printed Material for practice
Duration: 4 weeks (20 hrs)
Fee Structure

Individual Session : Rs 8000/-
Group Session : Rs 4500/- (3 Students min.)
[/su_list]
[/su_column][/su_row]
[/su_spoiler]
[su_spoiler title="Computer Skills – Parents & Elders – 2 Weeks Program" style="fancy" icon="arrow"]
[su_row][su_column size="1/2″ center="no" class=""]
– Suitable for Parents and Elders –
[/su_column] [su_column size="1/2″ center="no" class=""]
Inclusions :-[su_list icon="icon: hand-o-right"]
Available for Home Tuition & Group Sessions
Computer and its components
Uses of computers
Basic social media training
Email training (Send/Receive/Compose etc)
Internet Navigation
Consultation & Boosting sessions
Duration: 2 weeks (9 hrs)
Fee Structure

Individual Session : Rs 4500/-
Group Session : Rs 2500/- (3 People min.)
[/su_list]
[/su_column][/su_row]
[/su_spoiler]
[su_spoiler title="MS Office – All Ages – 3 Weeks Program" style="fancy" icon="arrow"]
[su_row][su_column size="1/2″ center="no" class=""]
– Suitable for All Age Groups –
[/su_column] [su_column size="1/2″ center="no" class=""]
Inclusions :-[su_list icon="icon: hand-o-right"]
Available for Home Tuition & Group Sessions
MS Word, Excel & Powerpoint
Working with Word Documents – create, align, save, presentation of data and more.
Learning of MS Excel spreadsheets – working with tables and information.
Learning and Training powerpoint – learn to create presenations, slides, add animations and more.
Consultation & Boosting sessions
Duration: 3 weeks (15 hrs)
Fee Structure

Individual Session : Rs 7500/-
Group Session : Rs 5000/- (3 People min.)
[/su_list]
[/su_column][/su_row]
[/su_spoiler]
[su_spoiler title="Advance Excel – Business Professionals – 3 Weeks Program" style="fancy" icon="arrow"]
[su_row][su_column size="1/2″ center="no" class=""]
– Suitable for Business Professionals –
[/su_column] [su_column size="1/2″ center="no" class=""]
Inclusions :-[su_list icon="icon: hand-o-right"]
Available for Home Tuition & Office Sessions
Working with Excel Tables – rows and columns.
Working with Excel Formulae
Data Presentation Skills
Data reporting skills
Table Design Skills
Pivot Tables
Connecting Sheets with other Sheets
Slicers
Working with Excel Charts
Consultation & Boosting sessions
Duration: 3 weeks (15 hrs)
Fee Structure

Individual Session : Rs 9000/-
Group Session : We do not recommend group sessions for advance excel, but please call us on 9899735646 if you have group session requirement
[/su_list]
[/su_column][/su_row]
[/su_spoiler]
[su_spoiler title="Adobe Photoshop – All Ages – 3 Weeks Program" style="fancy" icon="arrow"]
[su_row][su_column size="1/2″ center="no" class=""]
– Suitable for All Age Groups –
[/su_column] [su_column size="1/2″ center="no" class=""]
Inclusions :-[su_list icon="icon: hand-o-right"]
Available for Home Tuition & Group Sessions
Introduction to tools
Color Correction and balancing
Working with Black and White images
Coloring an image
Editing Parts of an image
Color matching
Working with textures
We'll create a lot of graphics, edit images and do a lot of fun with the images
Consultation & Boosting sessions
Duration: 3 weeks (15 hrs)
Fee Structure

Individual Session : Rs 9000/-
Group Session : Rs 5000/- (3 People min.)
[/su_list]
[/su_column][/su_row]
[/su_spoiler]
[su_spoiler title="Web Designing – All Ages – 3 Weeks Program" style="fancy" icon="arrow"]
[su_row][su_column size="1/2″ center="no" class=""]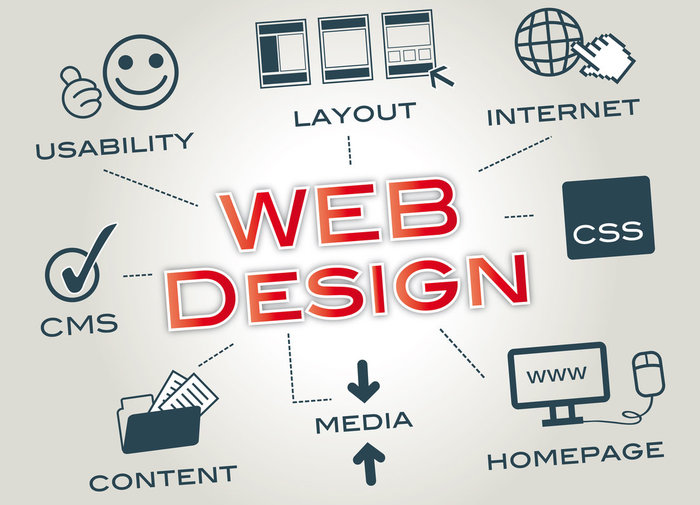 – Suitable for All Age Groups –
[/su_column] [su_column size="1/2″ center="no" class=""]
Inclusions :-[su_list icon="icon: hand-o-right"]
Available for Home Tuition & Group Sessions
HTML
Basic Designing Skills
Layout Designs
Adding Media to the website – Images, Videos
Introduction to Servers
Working with DIVs
Working with iFrames
StyleSheets, CSS
Responsive Design
Consultation & Boosting sessions
Duration: 3 weeks (12 hrs)
Fee Structure

Individual Session : Rs 5000/-
Group Session : Rs 25000/- (3 People min.)
[/su_list]
[/su_column][/su_row]
[/su_spoiler]
[contact-form-7 id="961″ title="Summer Courses Form"]